Cogon Flea Market and The Surrounding Area, A Vibrant Center
Keywords:
Urban Design, Modernization, and Conservation, Walkability, Desk Review, Review of Related Literature, Mixed Land Use, Social Cohesion, Philippines, Asia
Abstract
The Cogon Flea Market in Tagbilaran City's Cogon neighborhood is a vibrant center facing severe challenges. The closeness determines the quality of being vibrant to daily excess requirements and other places essential to inhabitants' daily lives, and these destinations are walkable. The emphasis of this study is on the intangible qualities of social elements and their related functions. The paper required us to thoroughly examine pertinent literature, a desk review of local ordinances, oral interviews with Boholano history specialists, people of the surrounding region, and site inspection. The findings indicate a disparity in the regulation produced with the functions of the area's vibrancy, notably on the 'walkability' to satisfy the excess requirement of the inhabitants while resolving traffic congestion. It impacts the quality of life in the following ways on a macro scale: smart growth, economic consequences, health, and well-being. These findings imply that if the morphological feature of the region were altered in some way, the Center would lose its intended purpose.
References
Brunner, A. (2013). The effects of urban sprawl on daily life: Smart growth implementation of Atlantic station (No. 13-2077). Retrieved from https://bit.ly/3aCGOTJ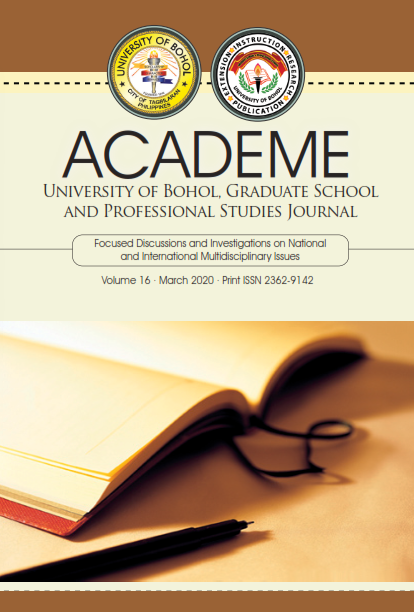 Downloads
License
Copyright (c) 2021 El Cid B. Tirol
This work is licensed under a Creative Commons Attribution-NonCommercial 4.0 International License.